Mission Statement
Deliver the highest standards in logistics management by integrating air, ocean and ground transportation capabilities with innovative systems to help our customers better manage a full range of their global distribution needs.
Our Experience
JRS brings to you over 20 years of experience in logistics and supply chain management. We have been serving our clients across the Middle East, Africa, Eastern Europe and the Asian countries
Our Staff
JRS prides in its staff, a team of energetic young blood who ensure to deliver the best all the time. All our staff are courteous, professional and well informed. Our staff are industry specialists with years of experience
Our Fleet
We understand the importance of time when a shipment needs to be delivered. At JRS we, with our partners can take care of all your shipping needs, be it our 40x40 cm box or the entire 40' container, you can be assured of prompt service anytime & every time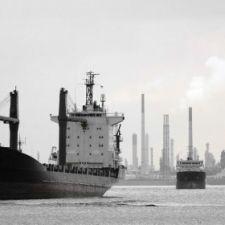 Why JRS Logistics
Delivery at the highest level of efficiency
Highly effective and developed infrastructure
Leverage our regional and international purchasing power to negotiate the best rates
Experienced & efficient in handling time sensitive shipments
Bonded warehousing facilities in Dubai, Cargo village and Jebel Ali
Excellent network of distribution services in emerging markets.